You can call us at (212) 255-8900 or email us at [email protected]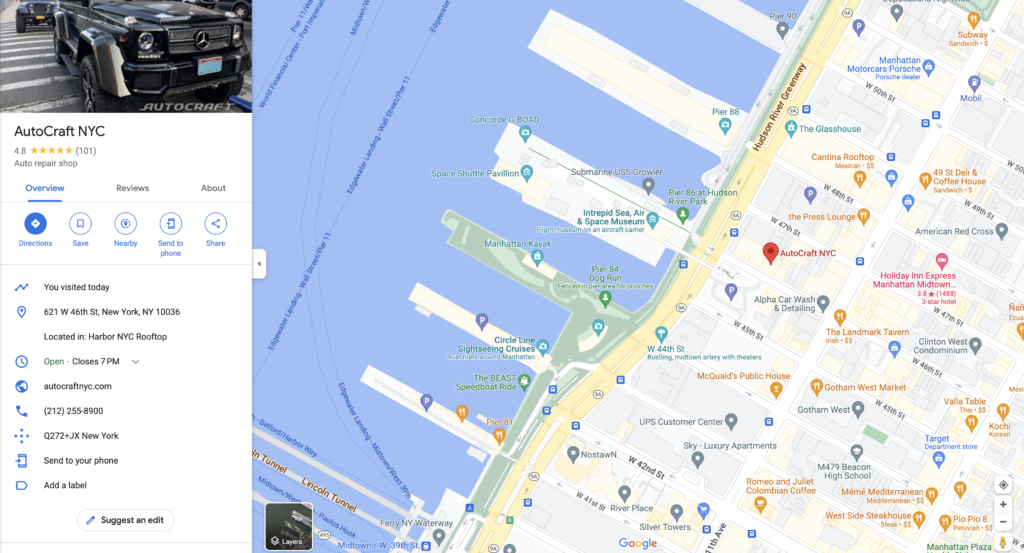 We are located on the west side of Manhattan on West 46th Street in between the Hudson River Greenway and 11th Avenue. Our address is 621 W 46th St, New York, NY 10036.
Our hours are
Monday through Friday – 9am-7pm
Saturday – 9:30am – 5pm
Sunday – Appointment Only
Being located in the heart of Manhattan makes it incredibly convenient for anyone to come to us. We also offer pickup and delivery service to our highest-end customers.
We pride ourselves on our reputation and relationship with our customers. This has allowed us to become one of the few high end auto shops located in Manhattan.